Midyear is right around the corner, and your energy at work is waning – right? Come on, ladies! Better go shopping for new clothes and make yourself look stylish and stunningly gorgeous for the second half of the year.
Today, we're presenting the latest collections from Thai designer brands for all of you so to reinvent yourself and get a new look at the same time. Just so you know, a promotion is now just waiting for you, the 'Get Lucky Midyear Sale The Lucky Monsta Hunt'. Super discounts of up to 80% off. That's right – 80%! Every Saturday – Sunday, noon to 6 pm (except 29 - 30 June, 2019)
- All items on sale up to 30%*
- Get additional discounts of up to 10%* from participating brands
-M Card additional 18%* by redeeming M Points equal to the amount spent, including Power Mall and Gourmet Market as well.
- SCB M and any participating credit cards can get up to an additional 18%* by using their credit card / sales slip and redeeming points equal to the amount spent
*Full terms and conditions available at the point of sale and through other campaign media.
There go the best deals… How could you have missed them? Go shopping to boost your energy before getting back to work. From today - 17 July 2019. Let's go shopping!
DISAYA
- Cut and Sewn Mini dress with Guipure 15,900 THB
- Robster Ravioli Skirt 8,550 THB
- Le Citron Glitter T-shirt 3,450 THB
- Cherry Parfait with Velvet Belt Vest 12,900 THB
- Cherry Parfait Shorts 6,550 THB
Department Store at Ladies' Boutique 1F, Paragon Department Store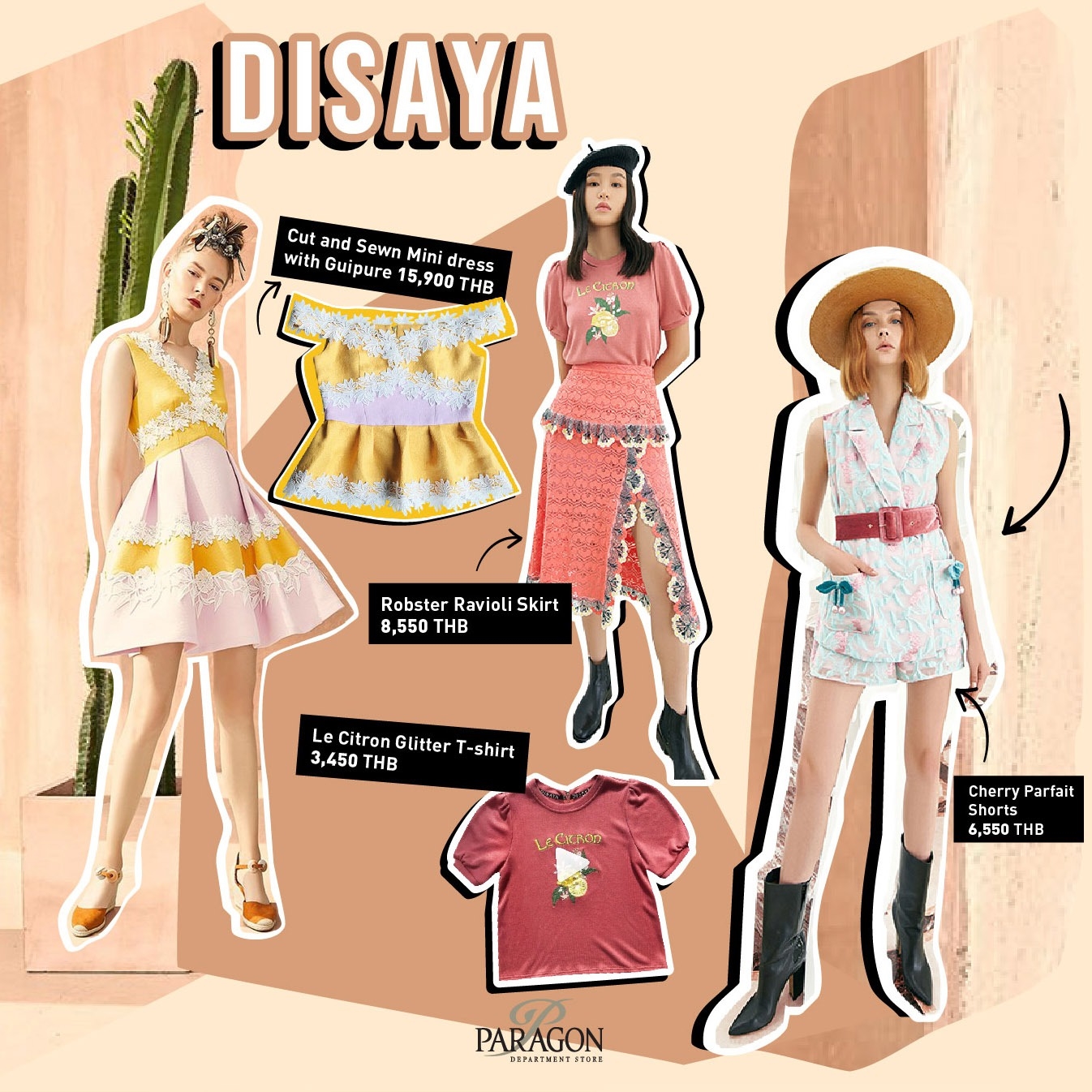 KLOSET
- Embroidered Short Sleeve Shirt 9,250 THB
- Star Embellished Denim Skirt 8,250 THB
- Embellished Color Block Top 5,850 THB
- Waist Detailed pants 6,250 THB
- Printed Knotled Top 5,650 THB
- Sequin Stripe Skirt 6,150 THB
at Ladies' Boutique 1F, Paragon Department Store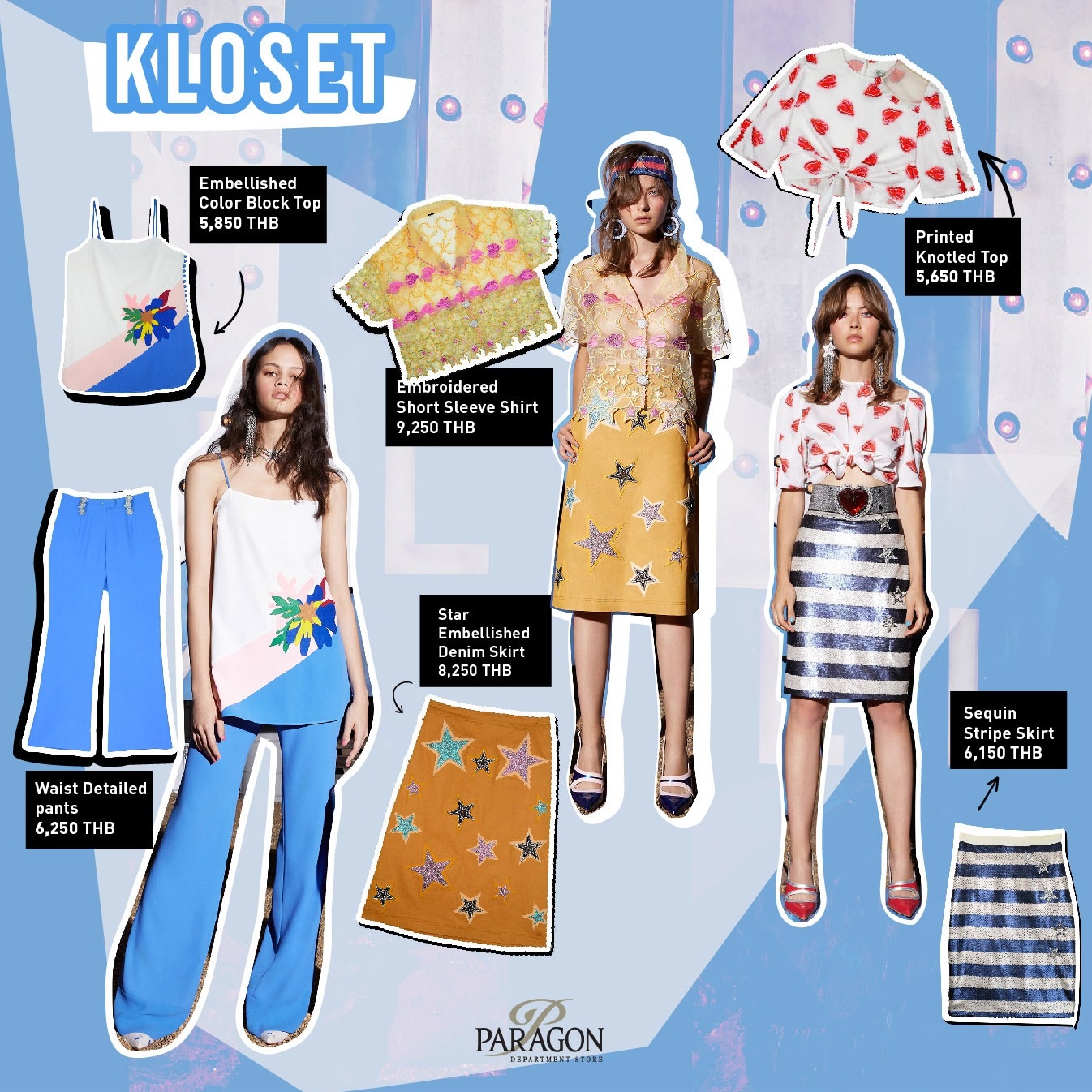 MATTER MAKERS
- Striped Denim Blouse 3,290 THB
- Striped Denim Shorts 2,850 THB
- Floral Print Cotton Wrapped Dress 4,550 THB
- Floral Print Cotton Dress with Detachable Obi 2,990 THB
at Ladies' Boutique 1F, Paragon Department Store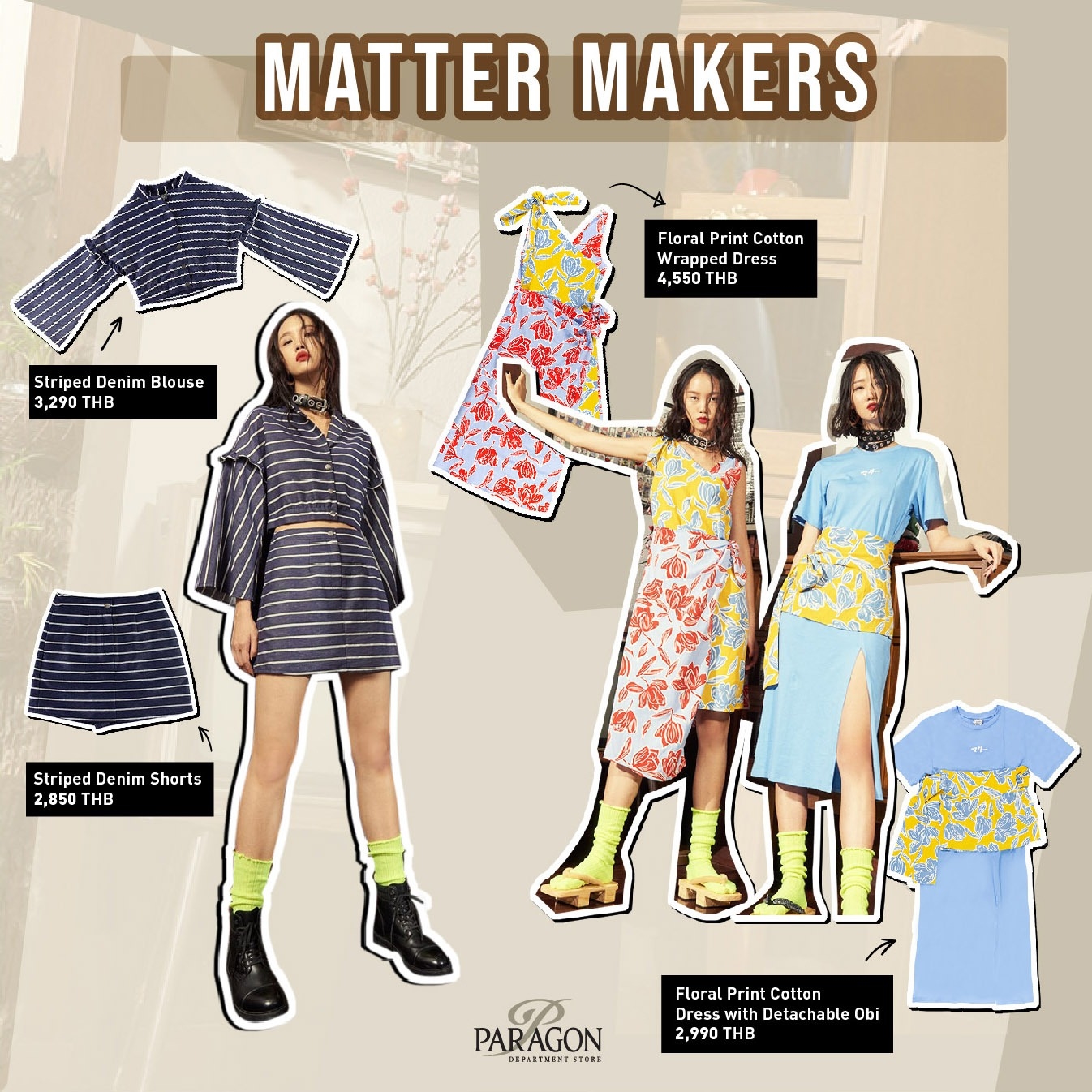 MILIN
Mei Gui Dress 11,650 THB
Yi Yu Top 7,450 THB
Zhen Zhu Pants 11,550 THB
Yue Liang Top 7,850 THB
Piao Liang Shorts 6,450 THB
ชั้น 1 แผนก Ladies' Boutique, Paragon Department Store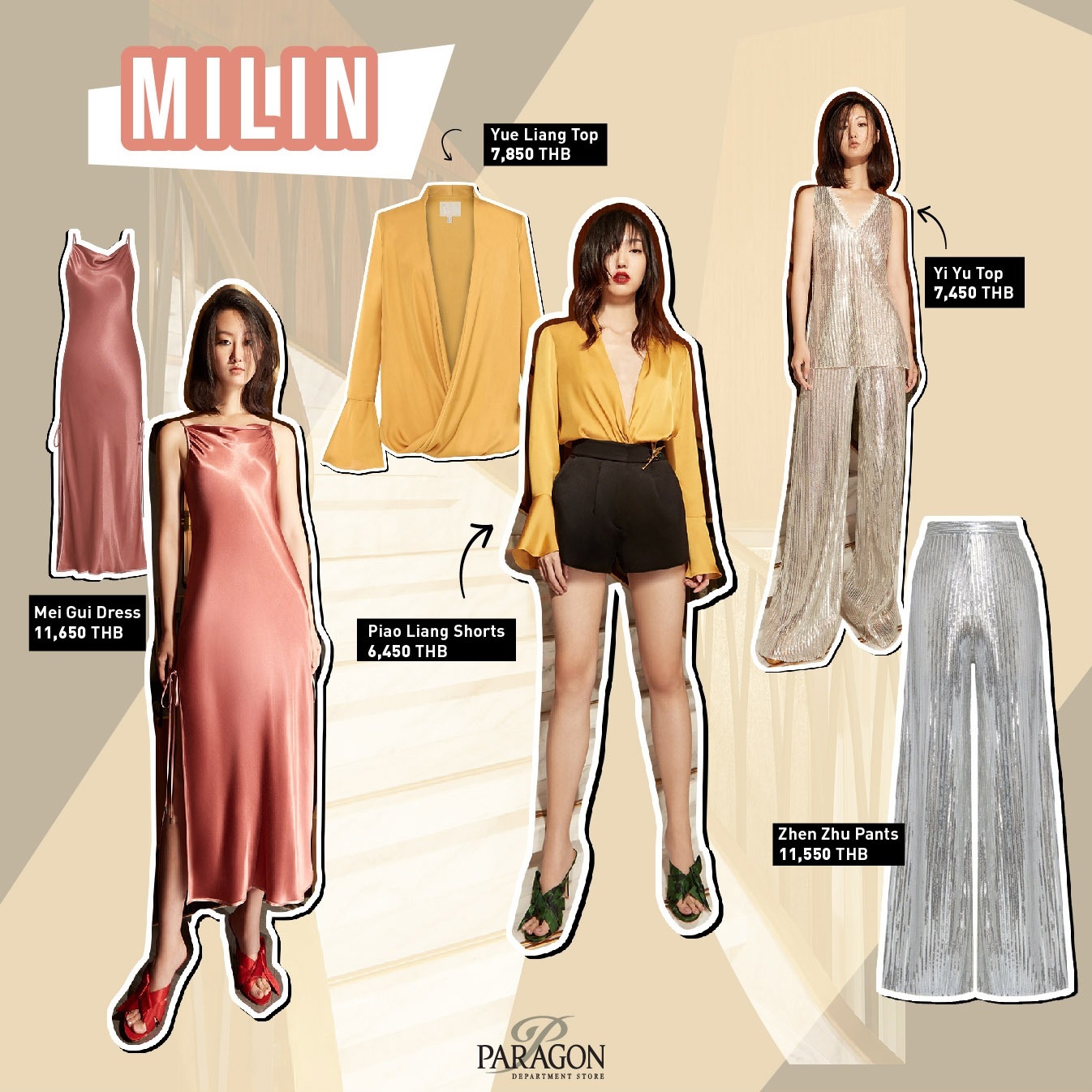 VANILLIN STUDIO
Dress 15,950 THB
See Through Polka Dots  5,990 THB
Bikini 3,980 THB
Shorts  4,590 THB
Shirts  6,590 THB
Jacket 12,950 THB
Shorts 4,990 THB
ชั้น 1 แผนก Ladies' Boutique, Paragon Department Store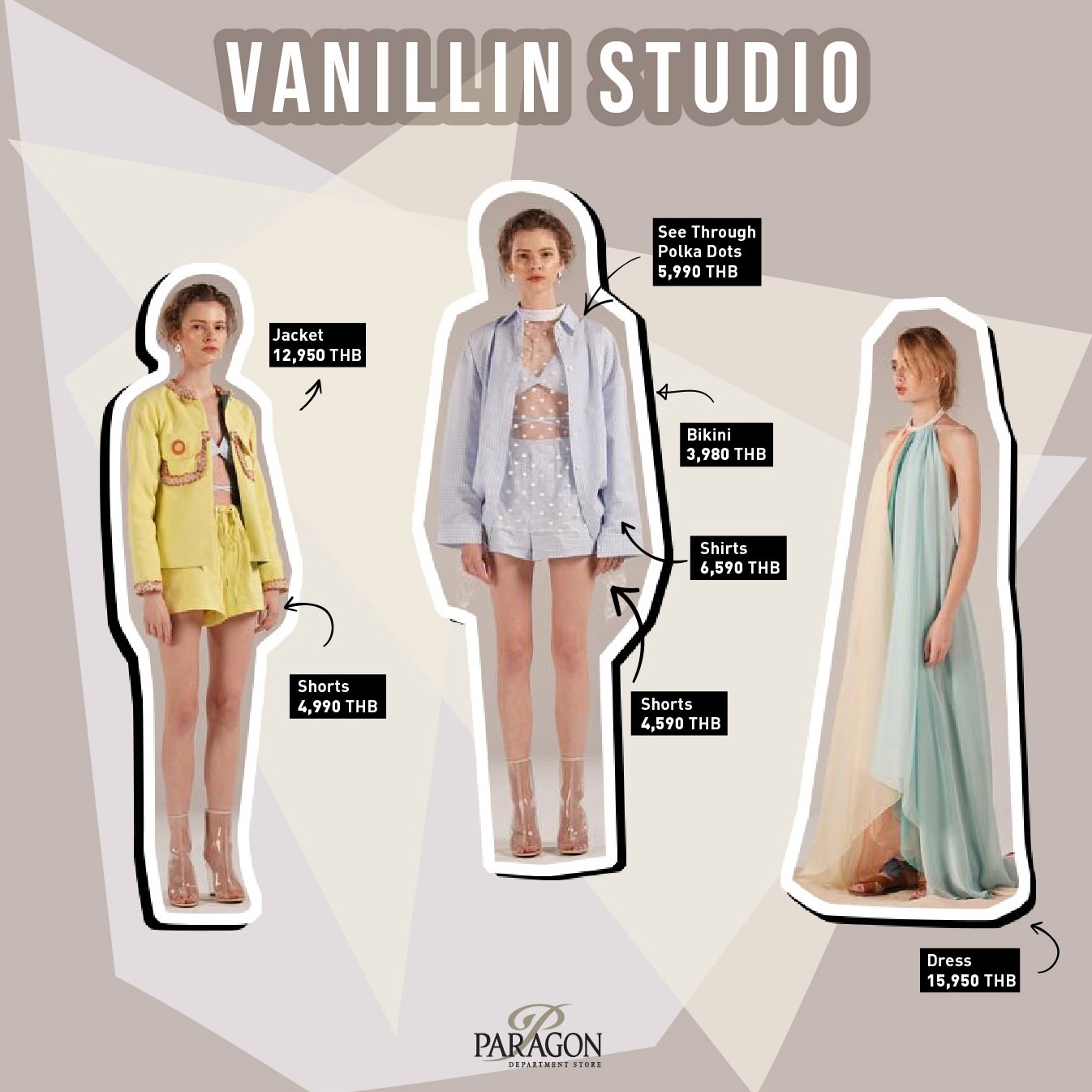 T AND T
DAY DREAM Jacket 4,850 THB
PADDLE POP Tube Cropped 2,450THB
SWEET DREAM Pants 4,850 THB
NIGHTMARE Jacket 4,850 THB
SS19 T073 ORG Tube 2,450THB
GOOD NIGHT Pants 4,850 THB
Juicy Top 4,850 THB
Sour Pants 2,450 THB
ชั้น 1 แผนก Ladies' Boutique, Paragon Department Store